Featured Workouts
IntervalCam is intuitve and is flexbile for all types of HIIT workouts. Learn how to create Tabata, AMRAP, EMOM, Challenges and Superset workouts in IntervalCam.
Try for free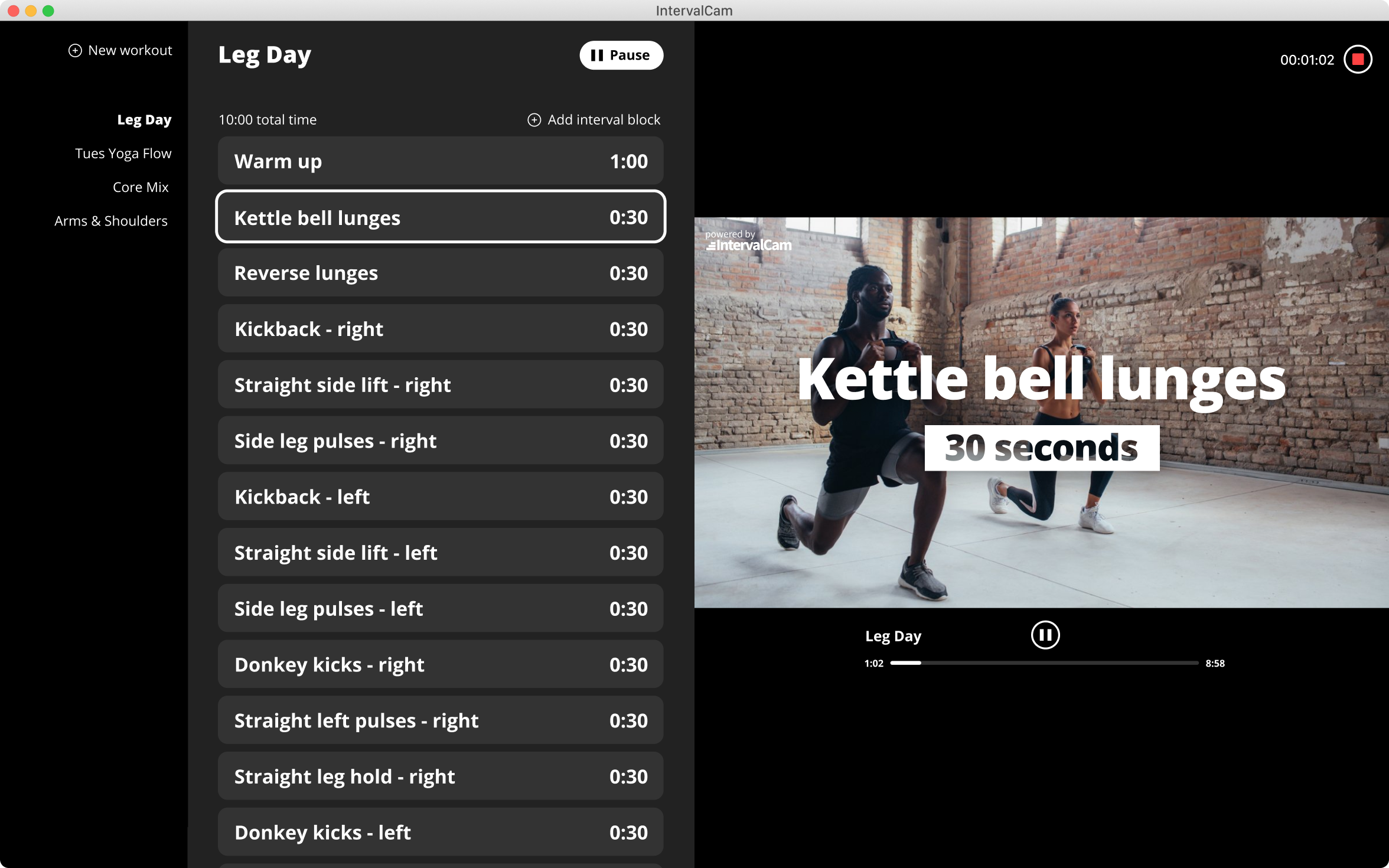 How to create workouts in IntervalCam
How to create a Tabata workout
The classic science-backed HIIT workout. 8 sets of 20 second intervals followed up 10 seconds on rest. Only 4 minutes long, but sure to be one of the most intense workouts you'll experience.
Learn more
How to create an AMRAP workout
As many rounds as possible. Show your clients the full itinerary of the circuit and see how many rounds they can do in the allotted time. A favorite among CrossFit gyms and bootcamps.
Learn more
How to create an EMOM workout
Every minute on the minute. Exercises alternate every minute in this classic HIIT workout. This IntervalCam workout is easy to program and keeps the intensity and movement flowing.
Learn more
How to run a Challenge in IntervalCam
Test your clients fitness for time with circuit challenges. Have the timer count up to gauge your client's fitness gains week over week.
Learn more
How to create a Superset workout
Two exercises back to back with no rest. Supersets are a great way to combine two movements to increase training efficency and build strength.
Learn more
Need help programming a class?
Schedule a demo for a live consultation
Schedule demo