Workout timer and overlays in Zoom
Run best-in-class workouts on your favorite video platforms.
Try for free
Simple interval training
Create custom workouts in our Mac app and overlay workout prompts directly in Zoom, Hangouts, YouTube without having to share your screen. We'll keep you on track, so you can focus on the class.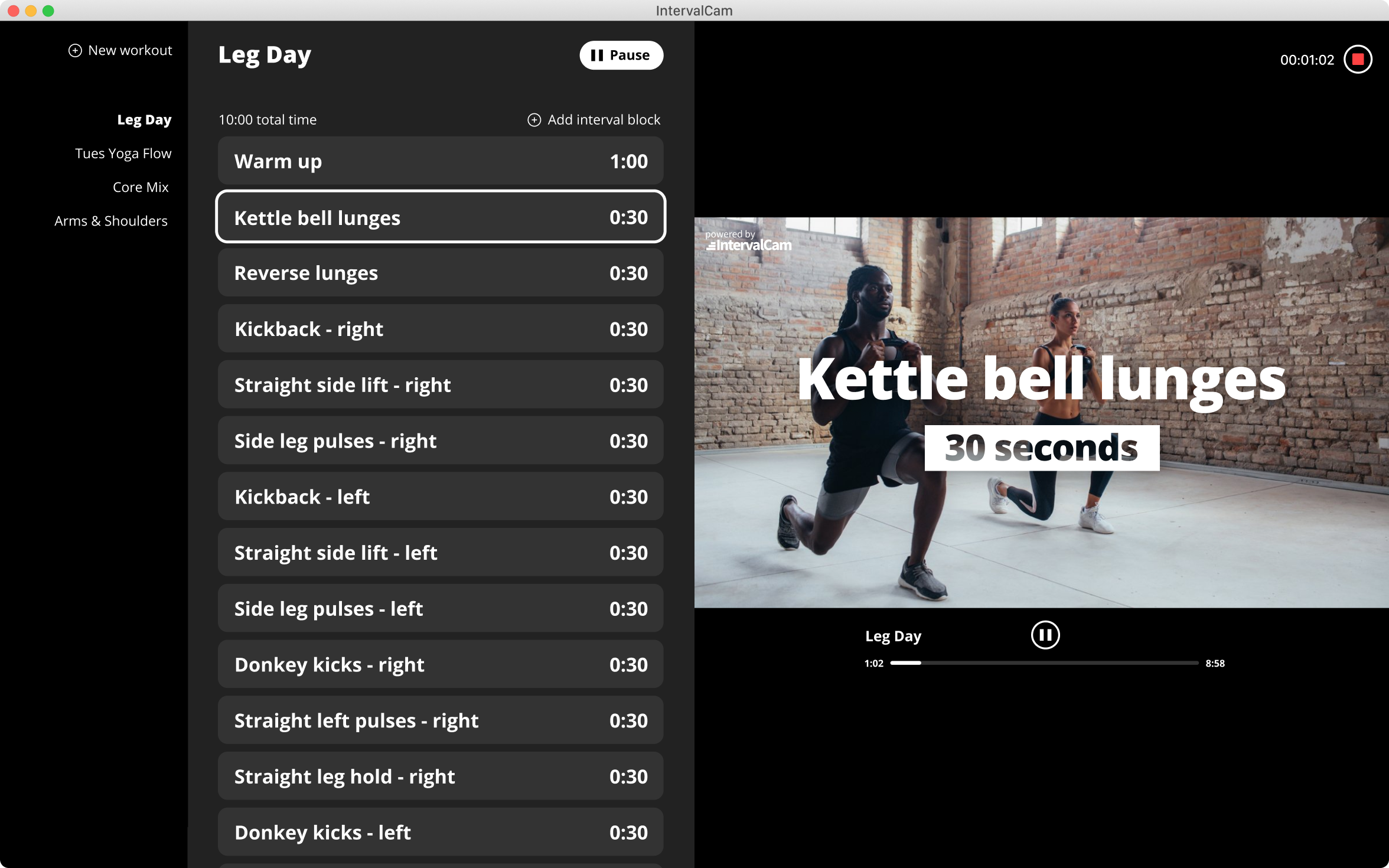 Record live workouts
Run live overlays and record to create simple and easy-to-make workout videos. Say goodbye to post editing, all of the overlays, including your custom logo appear in the saved videos.
Fully customizable and brandable
Customize the look and layout of your overlays and even add your own custom logo. IntervalCam is designed to perfectly match your Gym's brand.
Intuitive interface
Easily create workouts and circuits with IntervalCam. We support all types of HIIT workouts such as EMOM, AMRAP and Tabata styled workouts. Watch this demo to see how easy it is to use.
Trusted by Trainers
We built IntervalCam for Fitness Professionals. We're dedicated to supporting entrepreneurs and leveling up your tech - so you can focus on growing your fitness business. Check out our vibrant community on Instagram: @intervalcam
Scheduling and payments
Coming soon - Create a storefront to market your fitness classes. We make it easy to manage scheduling and collect payments so you can fill classes and get paid.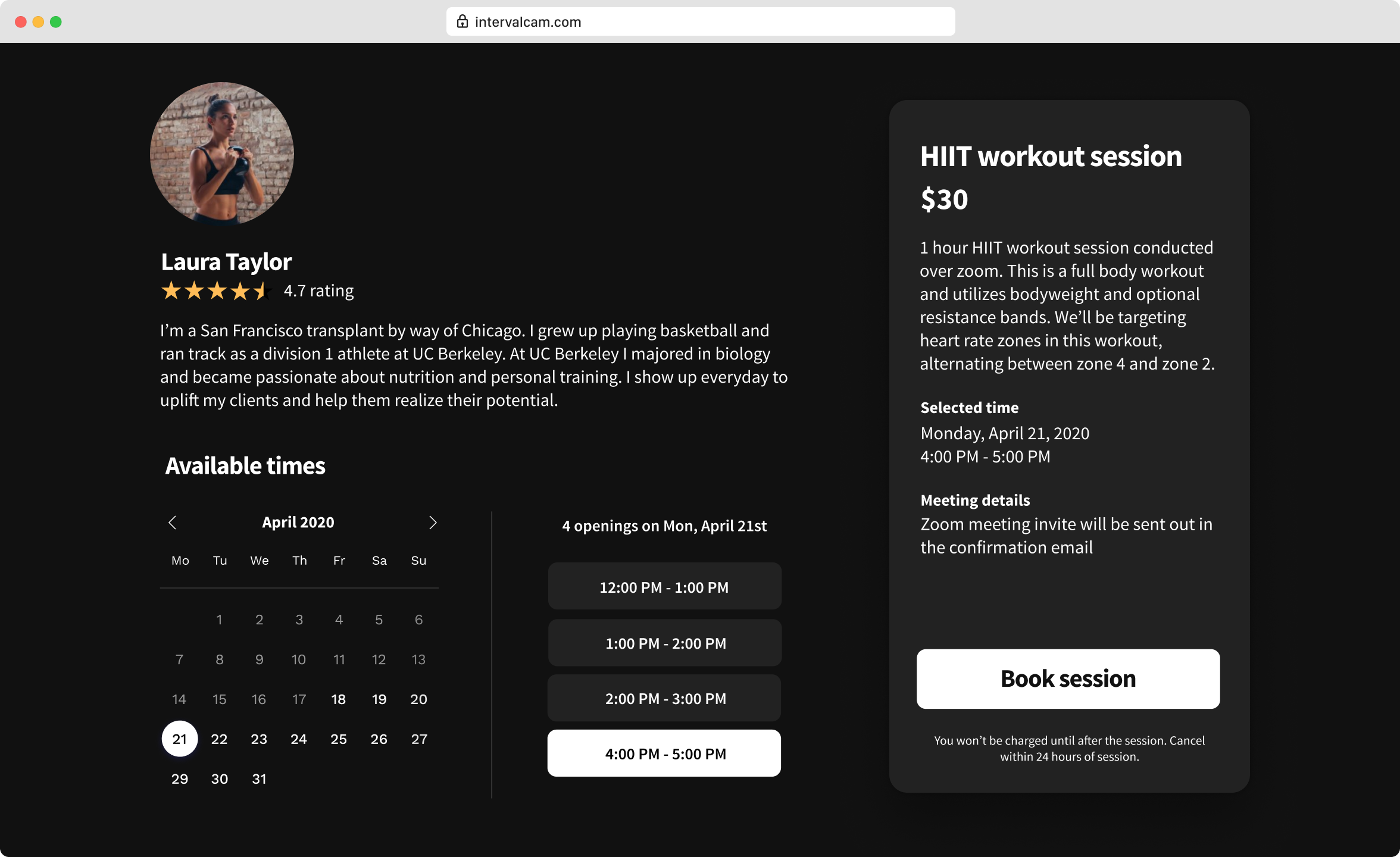 Pro heart rate training
Coming soon - Pair your Apple Watch to get realtime heart rate overlays. Now your class can compete on the leaderboard and actively target heart rate zones.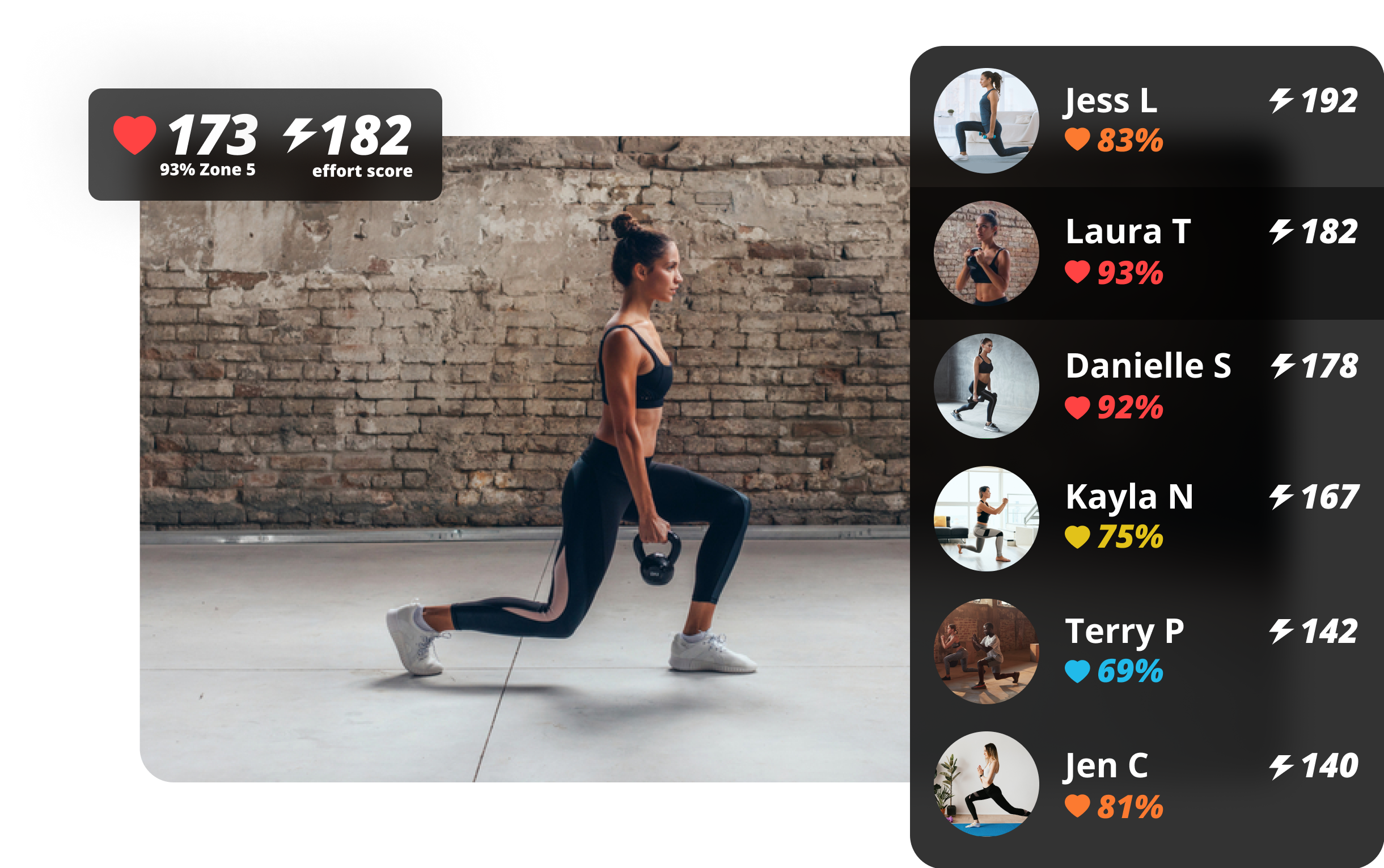 Sync it all up with music
Coming soon - With seamless Spotify integration, you can pair your workouts with a custom playlist to keep your class motivated and having fun.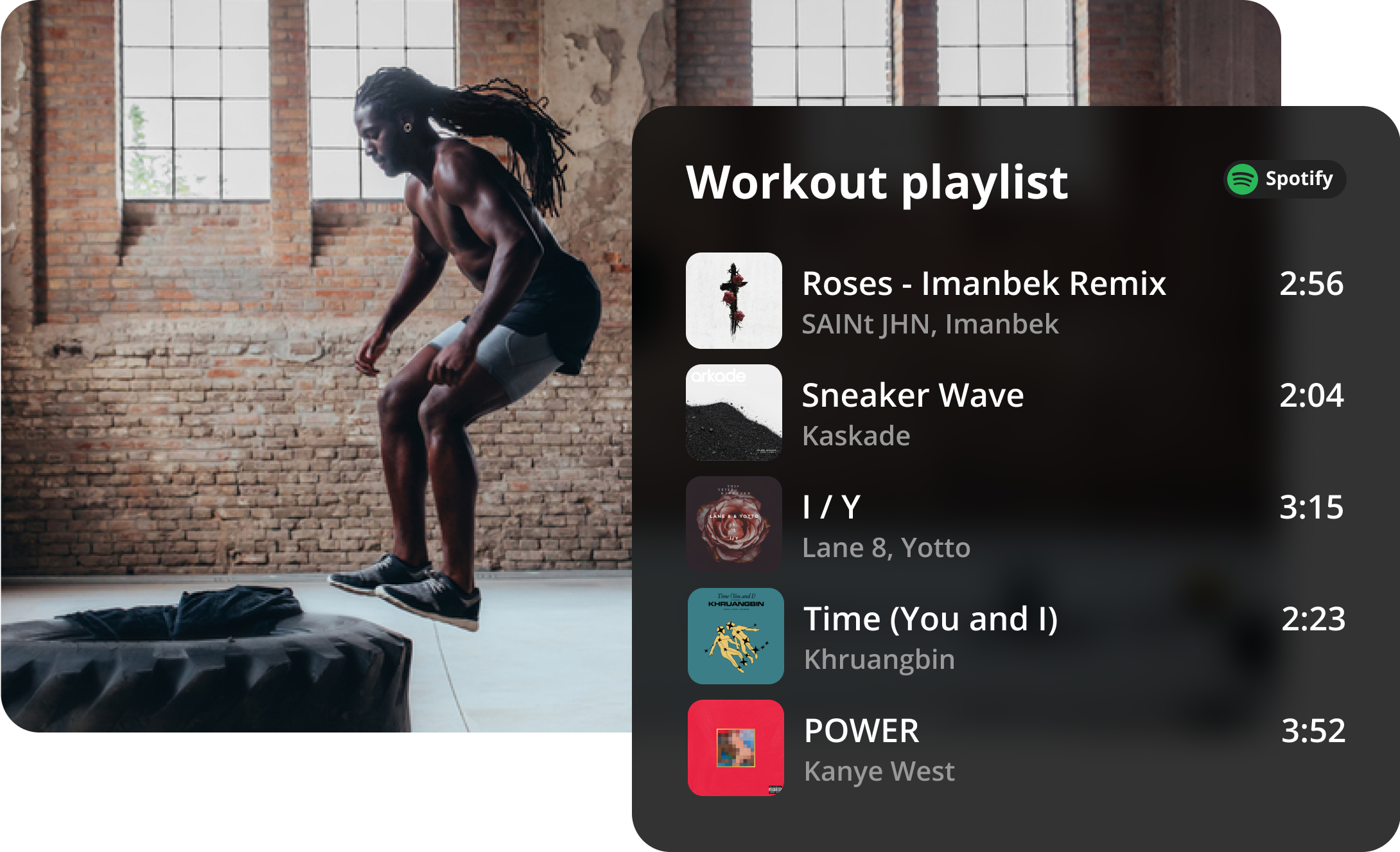 Level up your virtual fitness class
Schedule a demo to see a live session of IntervalCam
Schedule demo